Textbroker brings clients and authors together:
No other article writing service makes buying content this quick and simple.
Why are we the planet's leading content creation marketplace? Whether you need blog posts, product descriptions, translations, or entire outreach campaigns, Textbroker provides custom, high-quality content to fit.
We've made it effortless to find suitable content writers and translators to meet any budget or quality requirements.
Use our straightforward 2- to 5-star rating system to order original content. Get your message across, create genuine added value and heighten client loyalty without filler, fluff or errors. After all, "each word counts."
Content writing services

help transform your goals into realities.
Stop spending time and money on subpar marketing.
Our platform grants you immediate access to a massive pool of freelance authors.
Once you've picked your favourite writers, they get to work creating content that keeps your readers engaged, encourages repeat business and educates the world about your brand. Our order process makes it easy to perform edits and maintain flawless writing standards.
Outsourcing content through Textbroker doesn't just save you time and money; it liberates you to concentrate on other important tasks.
Boost your communication and keep customers engaged.
Our authors do it all. Need some brief, powerful copy for an ad or email? Place an order with Textbroker. When you want to foster lasting relationships with consumers and users, content written by our authors can help you disseminate information, start a dialog and promote your products and services.
Get visible with content that breaks the mould.
The days of duplicated, keyword-packed online content are history. Textbroker's proven content creation system ensures that you can receive unique writing that is created with SEO in mind.
What makes superior content important? Customers aren't the only people you need to impress. We help you capture attention from leading search engines so your brand presence can expand.
Your message is important. With Textbroker, you can frame it in ways that convert readers to customers.
Don't gamble on content quality.
Choose the established leader.
+80,000
satisfied clients
+10 million
content orders worldwide
Why work
with Textbroker?



Order, review and edit content with ease

Order without ever getting locked into a contract of monthly subscription

Maintain top-ranking search placement with Textbroker's comprehensive plagiarism protection

Scale your content production easily with our seamless technical interface

Process orders automatically with the Textbroker API

Export orders directly to your WordPress account

Upload spreadsheets or bulk data for simplified large-scale projects

Cut through the noise by only dealing with authors who specialise in your chosen topics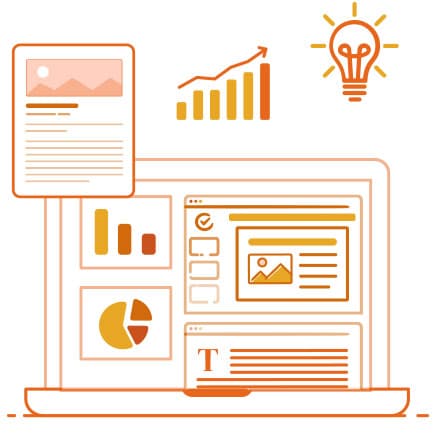 Get unique content with
a few easy steps.
Register as a client.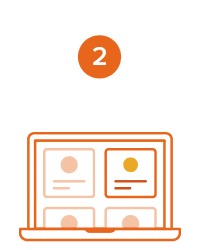 Create your order.
Deposit funds into your account.
Place and receive your order.
Free Client Registration! Guarantee
Whether you need an article for your blog or you're looking to update your web copy, our custom content is the solution. Purchase website content that caters to search engines and is scalable. See how Textbroker Self-Service can help you minimise outreach costs and save valuable time.
We built the Textbroker platform to be user-friendly. Sign up for free and pick an order type and content quality level to match your project needs and budget.
Textbroker Self-Service lets you set the tone for all your orders. Why not choose your ideal content quality level and price to get started?
Always the right content for your needs: Learn more about Textbroker's Self-Service order types.

Broadcast Your Message in Any Language
Textbroker authors make your web presence fluent in a variety of dialects. From English and Russian to Hindi and Mandarin, you can get original or translated content that keeps the conversation moving across language barriers and borders.

Content Packages That Manage Themselves
Quit stressing about creating the perfect project briefings and articles. Stop worrying about whether your content will be on time or up to your standards. Textbroker Managed Service is the premier one-stop solution for outsourcing projects with budgets over €500.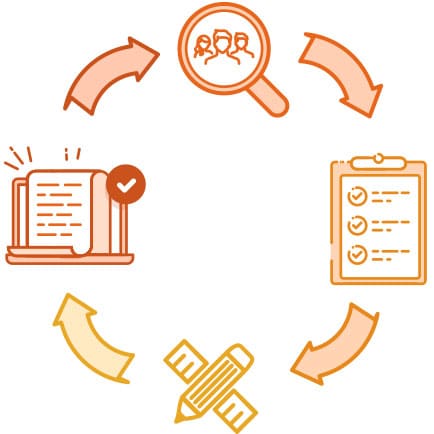 Why Content Marketing?
Content marketing is the practise of creating high-value content for your target audience to attract and engage them. It should be a core component of your marketing strategy. When companies provide consistent, valuable information to their customers, they build brand loyalty and drive business.
Learn Why it's so Important
Achieve Outreach Success
Who uses Textbroker? For thousands of companies and website owners, we're the only content service worth considering. Need proof? These case studies reveal how different industries use our content to make their web presences attention-worthy, so start reading.
View our Case Studies
Be a Content Marketing Expert
In our Expert Center, we offer a wealth of information on everything related to content marketing, search engine optimisation, and best practices for unique, high-quality content. We support both authors and clients with blog articles, tutorials, videos, and much more.
Become a Content Marketing Expert