Here's how to create
the perfect order instructions for our authors:
A good brief is essential to the creation of high-quality, customised content, as it gives you significantly more control over the quality of the content you receive. The rule of thumb is simple: The more detailed the order instructions, the better the result.
Structure
Text Length: There are a large number of factors that contribute to the creation of high-quality text content, meaning not every order you place will necessarily have the same length. Nevertheless, some elements worth considering include the genre of the text, complexity of the topic as well as the place of publication. Don't forget to incorporate any and all information that would make your content interesting and enjoyable for your audience to read. That being said, take care not to request an unnecessarily long text, as this can have a negative impact on the quality.
Genre: What sort of text do you require? Perhaps a product description or a blog post? Is your text meant to give advice or information only?
Layout: Provide an accurate description of how you envision your content. The text needs to be structured, divided into appropriate paragraphs and easy to read. Lastly, if you'd like the author to include a teaser or perhaps sub-titles, remember to mention this as well.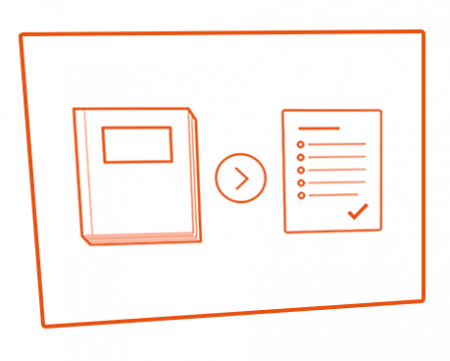 Language

Preferred linguistic style Depending on the target audience, a more professional and sophisticated tone may be required for your text; alternatively, you might find that more casual, colloquial language fits better to your intended readers. Also, it's important to mention whether the text is meant to be an opinion piece or should be more objective in tone. Finally, decide whether or not it's all right to address the readers directly.
Content

Target audience: Who are your intended readers? Laymen or experts, children or adults, men or women, singles or couples? Consider also what motivates them: simple information, buying interest or something else?
Description of content: Be sure to give plenty of thought as to which aspects of your text's content should be focused on or highlighted. Do you want to provide advice, give instructions, entertain or perhaps inspire your audience? To make this even clearer, let the author know where the content is going to be published. Asking questions in the brief that the author will have to answer in the text can also be very useful; for example, "What are the advantages and disadvantages of the product?". Lastly, make sure to include what you don't want mentioned, such as your competitors, certain sensitive topics or information that has already been provided elsewhere on your website.
SEO Requirements: Textbroker gives you the opportunity to employ a number of SEO techniques when ordering content. These options allow you to tell the author what specific keywords to include as well as determine how often these should appear in the text. It is also possible to decide whether the keywords may be inflected or separated via stop words.
Form

Clear and articulate language: Write your brief as clearly and unambiguously as possible. Precise instructions assist the author in creating a high-quality text.
Short and concise: Keep the brief as short as you can despite the abundance of information. Some authors may find an order description that is longer than the text itself somewhat intimidating, possibly leading to important elements of the brief being overlooked. It is your job, therefore, to decide what is absolutely necessary for the author to know and to include only that in your brief.