Content Seeding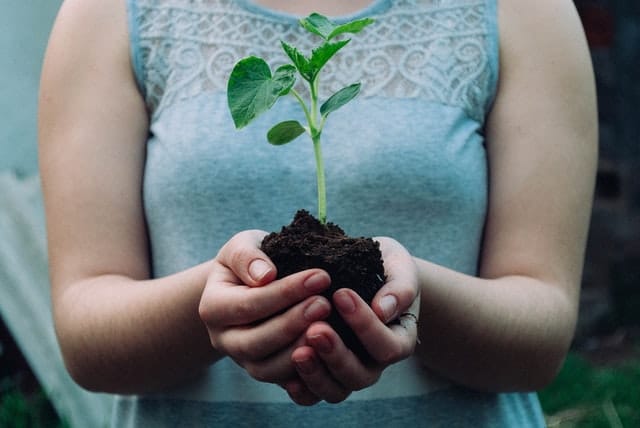 Content Seeding: Brief Summary
Content seeding is an approach to online marketing, where content is strategically scattered across the internet. Using this method, content creators spread their content throughout carefully chosen online networks. This then makes the content easier for its target audience to find, consume and share with others.
Most commonly, content seeding works by targeting online influencers, who have an established audience that may be interested in the content. From there, the hope is that the influencers will share the content through their networks. This then helps to validate the content and allows the content creator to reach a greater number of people.
Content Seeding: Detailed Summary
Content seeding is a method of spreading online content, which is carried out by 'planting' the content on different platforms and locations across the internet. This then potentially allows it to spread through networks made up of people who are considered part of the target audience, increasing the number of people who see and share it.
On a basic level, content seeding can be thought of as the strategic sharing of content in places where its target audience will find it. Generally, however, this will involve targeting influential websites or social media accounts. The idea here is that online users are more likely to consume or engage with content that has been recommended to them via a trusted source, and online influencers already have an established and trusting audience in place.
This existing relationship between the influencer and their audience means content marketers can also avoid some of the mistrust that is associated with more overt online advertising methods. While a typical internet user may be somewhat cynical towards paid advertisements, they may be more inclined to take recommendations at face value.
For a content seeding strategy to be successful, content creators need to focus on the creation of high-quality, useful and relevant content, which has a clear target audience. From there, the content creators can identify the right influencers and platforms for seeding, based on the nature of the audience they have influence over.
Although targeting influencers is one of the most common routes to success with content seeding, it is not the only method available. As an example, marketers or content creators may simply partner with other websites, blogs or newsletters in their niche. Alternatively, some marketing agencies specialise in seeding content through their own networks. Content could also be posted on aggregation platforms, like Reddit, as well as relevant message boards.
The scale of content seeding strategies can vary substantially. For instance, content creators may primarily distribute content through their own website, blog and/or social media accounts, while reaching out to a small number of relevant influencers in their niche. On the other hand, content creators could instead opt to reach out to a larger number of influencers, or to a small number of extremely popular websites or social media accounts.
Regardless of the scale of the efforts, the aim of most content seeding strategies is to expand the reach of content, boost brand awareness and generate leads. In addition, content seeding can help to make content more credible. When used to the greatest effect, content seeding can help content to achieve viral status. This then allows it to spread exponentially, reaching an extremely wide audience and generating a significant buzz in the process.
Tips for Effective Content Seeding
The very first step in any effective content seeding strategy is to create compelling, interesting, high-quality content, which is relevant to your target audience. The target audience for any content you create is likely to be dependent on your wider strategic objectives. Once a target audience has been identified, however, it is imperative that you also give serious thought to why your content is valuable or necessary, and how it will actually serve them.
After the target audience has been established and high-quality content has been created for them, the next stage involves deciding on the content seeding strategy itself. This means identifying the best websites, social media influencers and/or online communities to target, with a view to increasing the spread of the content.
It is also important to understand that content seeding typically involves other people helping you with your content marketing efforts, and they are unlikely to do so for free. With this in mind, you need to be clear on what influencers are going to get out of this arrangement. Generally, this will be financial compensation, but there could be other things you can offer them, and these alternatives may be worth exploring if you are operating on a limited budget.
You will need to measure the performance of content that has been seeded, preferably by comparing it to similar content that has spread more organically. In particular, it is important to know whether your content seeding strategy expanded the reach of the content, generated increased traffic and boosted other key performance indicators. Over time, this will help you to establish which influencers are most valuable to you and why.
Finally, if you are intending to use content seeding as part of an ongoing content marketing strategy, it is best to try to maintain your relationships with influencers over time. By nurturing these relationships, you can create a dependable network of websites, social media accounts and individuals who may be able to help you in the future.
Advantages and Limitations
The main advantages associated with content seeding are the potential for increased reach and enhanced credibility. These benefits can, in turn, help to improve your chances of achieving your content marketing objectives, especially in terms of increasing brand awareness, generating leads, boosting sales and establishing expertise.
By seeding content strategically, focusing on the right influencers and platforms, you may also be able to convince or encourage specific demographics to engage with it. Furthermore, content seeding can be highly beneficial for gaining backlinks, which can boost search engine optimisation efforts and increase online visibility.
In terms of the main limitations, it is worth noting that a content seeding strategy is likely to require a lot of work and a significant investment of time. It will typically involve identifying the right influencers and platforms to target, contacting relevant individuals and nurturing relationships over time. Furthermore, the strategy is heavily reliant on the quality of content, meaning if the content is sub-par, investment in any seeding efforts may be almost entirely wasted.
Conclusion
Content seeding is one of the main methods used by online marketers hoping to expand the reach of content. By scattering this content across the internet and targeting strategically relevant influencers or platforms, it becomes easier for content creators to reach their target audience, establish trust and achieve key objectives.
Join over 80,000 customers world-wide, and use Textbroker for your Content Marketing.
---