Newsletter Content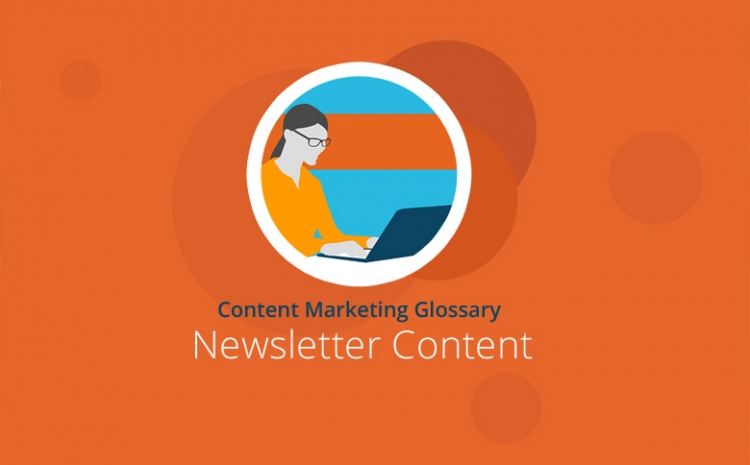 Newsletter Content: Brief Summary
Newsletter content is content that is sent via mail, to an audience that is interested in receiving it, as part of continuous and regular communication. Newsletters will typically contain news, information about business activities, and relevant information about the business's products and services. Newsletters were traditionally printed and sent in the post, but in recent decades it has become much more common to send newsletter content via email.
For this reason, newsletter content is generally regarded as a form of email marketing. While content tends to be information-based, it is also promotional in nature. Newsletters can be sent with the intention of keeping existing customers or attracting new ones. With that being said, the sending of unsolicited newsletters is hugely controversial and regarded as spamming, so newsletters should only be sent to voluntary subscribers.
Newsletter Content: Detailed Summary
Today, newsletter content is almost always sent electronically, via email. However, the concept of a newsletter far pre-dates the internet and can be traced back over 100 years, with businesses sending information to customers or potential customers. This information tended to focus on business activities, company news and details about new and existing products and services, ensuring people were up-to-date with the latest developments.
Essentially, email newsletter content performs the exact same role but offers numerous benefits, including improved cost-effectiveness. However, the practice of sending unsolicited newsletter content is regarded as poor practice and can even be against the law. For this reason, the general approach is to direct as many people a possible to a newsletter sign up form, so that a business can build up a large base of voluntary subscribers.
Despite their focus on company information, newsletters are considered a form of email marketing for several reasons. Firstly, one of the key reasons why businesses and marketers want to provide subscribers with information is to keep their brand firmly in the minds of the audience. Additionally, newsletter content often contains direct links to products or services, and can actively encourage its audience to make a purchase.
The precise content contained within a newsletter will vary, depending on the nature of the business sending it, the objectives of the email marketing campaign, and the audience it is being aimed at. Some businesses create highly formal newsletters, while others prefer to use a much more informal tone. In addition to sharing company and product news, it is common for newsletters to actively promote website content and social media accounts.
Marketers for different companies may want to focus on different types of information from one another. However, the various newsletters sent by the same company tend to be fairly consistent with the type of information they present, as well as the format they use. For this reason, newsletter templates are often used, and it is not unusual for newsletter campaigns to be created using email marketing software.
Tips For Creating Newsletter Content
Before creating newsletter content, marketers need to be clear about what they want to achieve, but also what the audience is most likely to respond to. It is also important to create content that is in keeping with wider marketing strategies, as well as wider brand values. This means establishing a clear voice and level of formality, and then being consistent across all future newsletters, in order to make the campaign coherent.
In much the same way that an email template is often used to maintain a level of communication consistency, newsletter templates are often used to ensure newsletters remain consistent from one letter to the next. A fairly typical basic template would include an opening greeting, an introductory message, a series of news items, a closing statement and contact information. It should also include a catchy email subject line to draw readers in.
One thing to be aware of, however, is the sheer amount of marketing content that people now receive, much of which is heavily sales driven. With this in mind, newsletters should be primarily information-based and designed to educate, as this can help them to stand out. Transparency is also important, so email newsletters should only be sent to active subscribers and all newsletters should offer a clear option to unsubscribe too.
Finally, marketers should be aware that newsletters do not need to be entirely text-based. In actual fact, images can go a long way towards making a newsletter look more appealing and can break up sections of text, while research suggests that emails containing video content often result in a greater level of engagement too. Moreover, website content can be presented in short-form in newsletters, alongside a link to the full content.
Measuring Newsletter Content Success
As with almost any other email marketing campaign, the success of a newsletter can be measured. However, the precise metrics used will depend on what the initial objectives were, and these objectives may depend entirely on the nature of the business sending out the newsletter, as well as the audience. Some of the most common objectives and metrics used to measure the effectiveness of newsletter content are explained below:
Increase Reach – Commonly measured by the number of newsletter subscribers.
Improve Engagement – Measured via email opening rates.
Produce a Response – Typically measured by click-through rates or the number of web page visits.
Generate Sales – Usually measured by revenue generated through click-through traffic.
It is worth noting that some of these metrics have limitations. For example, measuring the number of subscribers does not measure the number of people who are actually engaging with the newsletter, while measuring email opening rates might not indicate how the audience is actually responding to content once they consume it. Nevertheless, these metrics can at least give some indication of effectiveness and whether a change of approach is needed.
Conclusion
A newsletter is a piece of content, which is sent as part of a continuous newsletter campaign, and which provides its audience with news, information and promotional content. Modern newsletter content is almost exclusively sent by email, as this is far more cost-effective and practical than using traditional mail. Crucially, however, newsletters should only be sent to people who have voluntarily asked to receive the newsletter.
Most newsletters are designed to increase or maintain brand awareness, while some are designed to be more overtly promotional, advertising products or pushing for sales. The most successful newsletter campaigns are consistent in tone, are primarily information-based, and understand what their audience is actually interested in.
---