Why You Should Buy Blog Content
Did you know that the first official blog post was created as far back as 1994? At the time, it was merely a means for a writer to share their personal thoughts with a handful of followers. The Internet was still in its infancy, and the concept of digital marketing was not yet taken seriously.
The notion of blogging to the general public would have to wait until the early 21st century and the creation of blog-related search platforms (the portal Technorati generally being considered the first of its kind). As blogs became more accessible to the general public, it became clear that they offered interesting marketing opportunities. Things have come a long way in the past 20 years.
It is now possible to buy blog content with the click of a button. Some curators enjoy full-time employment thanks to their ability to write for numerous companies. In other words, we are living in a brave new (blogging) world.
Why is working with a blog copyrighting agency an excellent idea? What advantages can such a strategy provide when compared to creating in-house posts? If you are struggling to develop unique content or have been frustrated with your levels of online exposure, the observations outlined below will help to fill in the gaps.

How can a blog post writing service help your business?
Let's do away with some basic formalities before taking a closer look at why you should buy blog content. First and foremost, what exactly is a blog? The official definition provided by the team at Oxford Language is as follows:
"A regularly updated website or web page, typically one run by an individual or small group, that is written in an informal or conversational style."
Unfortunately, this sounds rather dry and boring. The notion of informality also might lead you to believe that blogs are meant for mere entertainment. While this is certainly true to an extent, we need to remember that this type of writing is big business. In fact, studies have shown that companies which regularly create such posts may be able to increase their inbound hits by as much as 55 per cent. In other words, blogs are no longer only for teenagers who wish to highlight their recent online gaming experiences.
Blogs are essentially a means to personally connect with a certain demographic. The fact that they can be constructed in a flexible manner also signifies that you can adjust the tone and content accordingly. Sounds great, right? However, this sense of adaptability is not without its fair share of potential drawbacks. This is why working in tandem with a blog copyrighting agency is a logical alternative to consider.

6 Reasons to buy blog content
We have already mentioned temporal and scheduling issues when creating blog posts. Considering that most experts recommend curating new content each week, such obligations can certainly torpedo an already overwhelming. However, logistics are only one of many reasons to consider. What are some other benefits associated with a professional blog copyrighting agency? Let's now take a look at the veritable "treasure chest" of rewards that await.
Blogs represent excellent ways to demonstrate knowledge within a specific area. They can be used to provide in-depth product descriptions, offer advice, highlight the latest company successes, and present yourself as an expert. This type of content will enhance the digital "clout" of your venture, and therefore, visitors will learn to rely upon what it is that you have to say.
2. Those who buy blog content will enjoy higher client retention rates
Blogs will also help to increase the number of clients who remain loyal over time. This is partially based on a bit of psychology. The fact of the matter is that online consumers are bombarded with gigabytes of sales-related data on a daily basis. However, this incessant level of marketing eventually results in desensitisation. Similar to anyone who is forced to stand out in the rain, he or she will soon forget about the drops falling upon their head.
Blogs provide a breath of fresh air in regard to the way that you can choose to express yourself. They may be technical in nature, humorous or informative. A blog can be used to describe the benefits of a new product or to provide timely advice that is related to a service that you happen to be offering. In other words, choosing to buy a blog post will supply you with an amazing amount of creative latitude.
3. Blogs can create additional inbound traffic
Let's also remember that word of mouth is important. Unlike standard website pages, blogs can be liked and shared. This is especially relevant when we remember the impact of social media on the digital marketplace. Readers are now able to recommend a particularly interesting topic to others who share their same interests. This helps to imbue a further sense of transparency upon what it is that you are offering.
4. The SEO overlords at Google love blogs
Did you know that buying blog posts can improve your search engine results page (SERP) rankings? This is sometimes overlooked, and yet, it represents a powerful opportunity that could otherwise pass you by. This is also one of the reasons why the team at Textbroker is busier than ever before. The sheer demand for quality blog posts has skyrocketed in recent times. Here are some of the reasons why Google looks favourably upon this material:
Blogs illustrate that your content is fresh and regularly updated.
Blogs will automatically enable you to target specific keywords.
These posts increase the amount of time visitors remain on a specific page.
Blogs can be linked to other portals; supporting link outreach strategies.
Blogs provide more material for site indexing by search engine crawlers.
To put these observations into perspective, Google itself has stated that it now sifts through billions of websites on a daily basis. There are several factors which are employed to rank a specific page; some of these are weighted more than others. Blogs have become an integral part of this process. If you have been less than satisfied with your current rankings, it's about time to buy blog content from industry experts.
5. A blog post writing service will help to build your brand identity
Have you ever heard of the "rule of seven" in marketing? As the phrase might already suggest, an individual may visit your website up to seven times before a specific action is taken (such as registering for a newsletter or purchasing a product). This is why establishing a solid and appealing brand identity is tantamount to long-term success. The good news is that a blog post writing service will help to point you in the right direction.
Blogs are capable of adding a bit of much-needed "flavour" to what might otherwise represent a bland or somewhat obscure industry. A generic example will help to reinforce this point.
Imagine for a moment that your company specialise in the sale of rimless toilets. While a product description can be used to illustrate the more technical aspects, these will hardly resonate with the average reader. However, consumers are much more likely to become interested in your brand if you have the ability to curate blogs around related subjects. Here are some possible topics:
Why rimless toilets are great for homes with children.
The surprising hygienic benefits of rimless toilets.
Your rimless toilet buyer's guide.
You can also use this opportunity to explain why your brand rises above the competition. Either way, choosing to buy a blog article in order to establish the authoritative nature of your brand is a sure-fire path to success.
6. Blogs allow you to obtain valuable feedback from readers
Unlike static website content, blogs are two-way streets. Readers have the ability to comment on what it is that you have to say (without sending a formal email). Similar to social media portals, this provides you with the unique ability to appreciate how an ongoing marketing campaign is performing. Over time, you will also learn about which topics are the most popular (an excellent way to generate future marketable content).
Many businesses will buy blog content for this reason alone. Of course, we should also mention that blogs enable owners to interact with their audience. This helps to add a personalised touch and to establish a decidedly organic appeal to any online business model.
Why use Textbroker to buy blog content?
Why has Textbroker always remained one step ahead of the competition? Not only can we address a host of different project requirements, but our team specialises in the production of high-quality blog posts. A handful of other reasons why clients return to us time after time include:
The ability to meet strict deadlines in relation to customer needs.
Writers can be chosen in accordance with their style, experience, industry awareness, and turnaround times.
We can create blogs in 36 different languages.
Our personalised approach will develop a long-term rapport with each and every customer.
We employ the latest keywords, ensuring that blogs remain fresh and relevant.
Appreciating the reasons to buy blog content is just as important as understanding why working in tandem with our writers will provide you with a much-needed edge. We currently support more than 80,000 customers, and you could be next. Nothing beats a beautiful blog!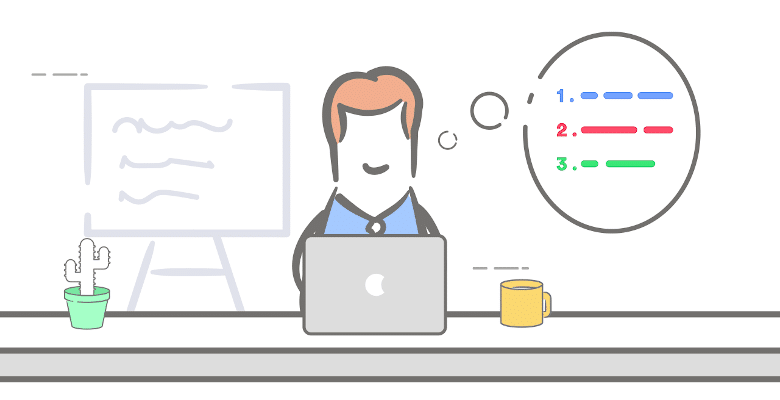 Buying blog content FAQ
What is a blog post?
A blog post is a presentation of information written about a specific subject. Blogs can discuss nearly any topic, and they are often used to develop a meaningful connection with the reader.
Why write a blog?
A blog copyrighting agency can help increase the visibility and trustworthiness of your business. Well-written blogs will also positively impact search engine rankings, encourage engagement and reinforce brand identity.
How much will it cost to buy blog content?
The price of a blog will be affected by a handful of metrics. These include the length, the topic, the amount of time required before completion, and the star-based Textbroker author ranking system. We ultimately aim to accommodate your budgetary requirements.