How to Plan for a Holiday as a Freelance Author
As a freelance author, you always need to plan your schedule carefully, but this is especially true when it comes to holidays. After all, if you do not work, you do not earn money, and if you are not available to respond to requests from clients and you do not take the appropriate steps, they may start to look elsewhere instead.
In this post, we explore some of the key steps you need to take to plan for a holiday as a freelance author, in order to minimise disruption, limit any damage to your earnings, and keep clients informed about your availability.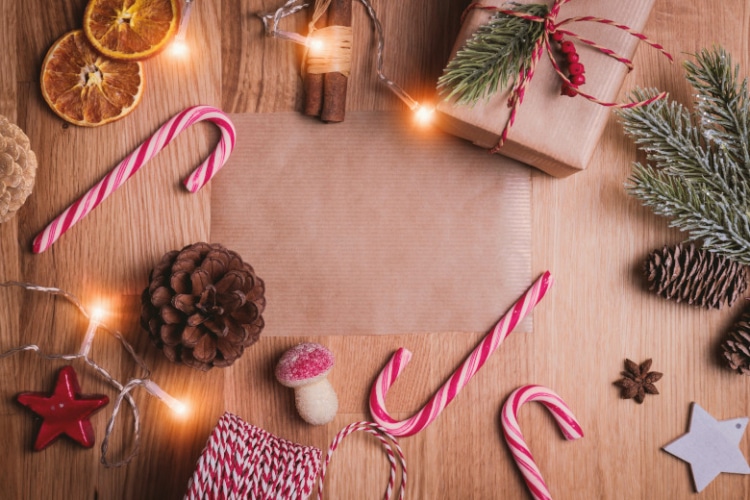 Calculate the Total Cost of Your Holiday
The first thing you will need to do when planning your holiday as a freelance author is to calculate the total cost involved. On a basic level, you will need to budget for the holiday itself. However, a much more complicated calculation for those offering writing services is going to be the costs associated with losing income for a period.
If you are regularly writing content for clients on Textbroker and you opt to take a two-week holiday where you are unable to write, you are going to need to contend with the fact that two weeks' worth of your usual pay will be lost. This lost income is also going to coincide with your holiday and the spending associated with that.
You may be able to offset some of this by extending your working hours in the build-up to your holiday so that you earn more before you go. However, this will not always be possible, and you may not have enough work in your orders list for this to be viable. With this in mind, you will need to plan accordingly. This could mean being more frugal before your holiday, cutting back on unnecessary costs in the aftermath, or simply saving more money before you book your trip.
Consider Timing Your Holidays Strategically
If you have regular clients, it can be a good idea to think strategically about when to time your holidays. For example, it may be that the client will also be planning some downtime at different points of the year, such as around the Christmas period or during school holidays. If this is the case, you may be able to do the same.
Although it will not always be possible or appropriate to fully synchronise your holidays with those of your regular clients, you might want to give some consideration to when they are most likely to need you and when their demands may be likely to subside. Of course, this could depend on the nature of the topics you are writing about.
As an example, if you frequently write articles for a client about a sport like football, it stands to reason that demands are going to be highest during the football season and lower during the off-season period. Likewise, if you write about films, demand may be highest around the awards season or when major films are being released.
If you frequently write marketing content for a business and you know they have a major event they need to promote, the periods immediately before and after may not be your best choice. Clearly, you may not always be able to give this level of consideration to your holidays, but if you are flexible, try to plan for the least busy time possible.
Communicate Your Plans to Your Clients
Once you know when you are going to be on holiday, you should take the time to inform your regular existing clients. A simple message, explaining when you will be away, when you will need to stop accepting orders, and when you will be available to write content again can go a long way towards preventing negative consequences.
When clients know your plans, they can plot their orders in accordance with your schedule, preventing issues where orders are left unwritten for a substantial amount of time. If you write regularly scheduled blog marketing content, it may even be possible to arrange to write some of this content in advance so that it can still be published on time.
You can set an 'away message' via your Textbroker profile, which you can use to quickly inform clients of when you are going to be unavailable. Textbroker also provides a 'messages' function, allowing you to communicate with your regular clients and this can allow you to explain your situation in more detail and arrange mutually beneficial solutions.
The more notice you are able to give clients, the more time you will have to take care of their needs before you leave.
Manage Your Workload Carefully Before You Go
One of the single most important aspects of planning for a holiday as a freelance author is managing your workload carefully before you go. Ideally, you want to get as much work completed before your holiday as you possibly can so that you do not return to a large backlog of orders that need to be worked through before you can accept new orders.
You also need to take care to avoid accepting any orders too close to your holiday, because you may find that you are unable to finish them prior to leaving. This could then result in an unhappy client, who may not return to you for future work. On top of this, incomplete orders mean you are not going to be paid for the work you did do.
Time management is always essential for working effectively as a freelancer, but when you are going to be unavailable for a significant period, it becomes even more critical. Communicate with clients, explain your situation, avoid committing to work that you may not be able to complete, and consider front-loading your workload as much as you can before you go away, so that you are not immediately overwhelmed upon your return.
Consider Whether You Could Work on Holiday
While it is not always a viable or particularly desirable solution, some of the issues associated with going on holiday as a freelance author could potentially be resolved if you are willing to work during your trip. Clearly, you are unlikely to be able to commit the same amount of hours you usually would, but you may still find that you have some free time.
It is worth noting that there could potentially be tax implications associated with working abroad. Generally, for those who live in the UK and who are freelancing, tax is paid in the country of residence. However, some nations may consider visitors to be tax residents after staying in the country for a relatively short period of time and this could lead to the prospect of you having to pay income tax in that other country, or even paying tax twice.
With this in mind, it is sensible to explore any tax implications prior to committing to working while on holiday. If the circumstances suit you and if you are willing to do this, you could communicate to clients that you will still be available but that turnaround times for content may increase during your holiday period.
Final Thoughts
Going on holiday while working as a freelance author requires effective communication and careful planning, but it is perfectly viable. Most clients will be understanding if you clearly explain when you will be unavailable and provide an appropriate amount of notice. This will then give you enough time to manage their needs before you depart.
Textbroker includes options to set an 'away message' during holiday periods, while the messaging system can be used to explain to individual clients precisely what your circumstances are and when you will be available to work again. With these tools and a bit of careful scheduling, you will be able to enjoy a refreshing break that won't have a long-term impact on your income.
Want to build a client base for your freelance career as an author? Textbroker can help!
Register for Free
About our author
JMMedia is a freelance author who has been writing for Textbroker since 2012. He specialises in the creation of SEO-friendly content on a variety of topics, including online marketing, music, travel, history, video games and sport. Away from work, his interests include reading, listening to audiobooks, and playing football.