What to Expect from Clients in a Post-COVID Content Marketplace
The recent COVID-19 pandemic has indeed taken the world by storm. Countless lives have been turned upside down and the notion of "business as usual" has certainly changed as a result. The good news is that most countries now seem to be emerging from such unprecedented doldrums. Many freelancers have likewise counted themselves lucky during the past 12 months in regards to the sheer number of work opportunities. Content writers often fall into this category, as the digital community has gained momentum due to a massive exodus from the world of traditional marketing tactics.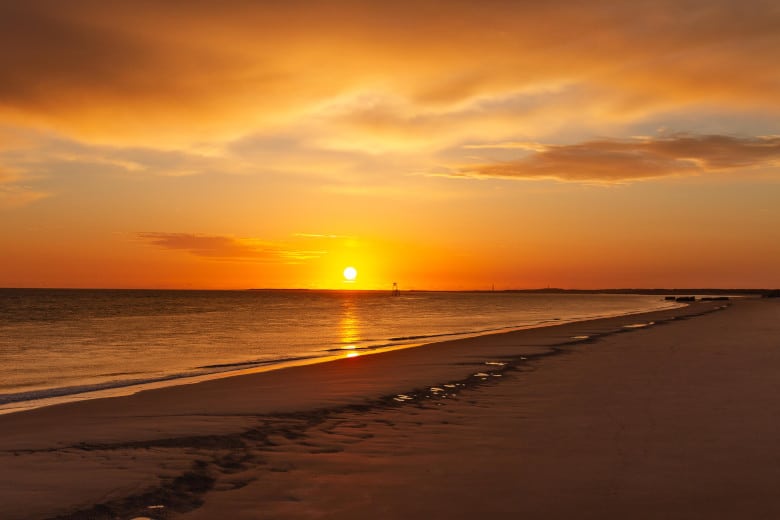 Having said this, we seem to be entering into a "brave new world" in regards to how COVID has impacted the landscape of content creation. Certain practices may no longer be relevant while others could be entirely outdated. Textbroker authors will therefore need to keep one step ahead of the industry in order to make the most out of what could very well represent one of the most fertile digital environments that we have seen for years. Let's take a look at what the experts have to say as well as how authors can adapt their current styles to better address the needs of clients.
From the Beginning: Some Useful Figures
Before we delve into the impacts of COVID-19 on content creation, it is prudent to highlight a few key points which illustrate how the digital sector has not been near as affected as traditional bricks-and-mortar businesses. Here are some telling observations collected by Orbit Media Studios:
A mere 36 per cent of surveyed businesses found that COVID slightly impacted their operations.
Only 25 per cent described the pandemic as "very negative" in terms of their marketing objectives.
While this data is certainly encouraging, there is one key caveat to highlight. The past year has given rise to false hopes on numerous occasions. We have now become familiar with terms such as "lockdown", "curfew" and "easing of restrictions". Ultimately, governments inadvertently built proverbial castles in the sky only to have their efforts stymied by yet another rise in COVID-19 infections.
This has left an indelible impact on the business community as a whole. Due in no small part to uncertainty in regards to what the future may hold, firms are now taking a much more conservative approach. This namely comes in the form of a greater focus upon digital content creation. Simply stated, they are not willing (or financially flexible enough) to gamble on brick-and-mortar operations that could once again be ground to a halt due to future restrictions. This is why content remains king. What can Textbroker authors expect in terms of orders, and might we need to adapt in order to better address the needs of the average customer?
Necessity in Times of Crisis
The mainstream media has been understandably careful with its nomenclature when referring to the current global situation. Phrases such as "pandemic" and "health crisis" are commonplace. However, the altogether appropriate word "plague" has not been used. This was partially due to the fact that this single observation would have evoked an unparalleled sense of fear in the general population. It is nonetheless an apt way to describe the state of affairs.
The main takeaway point here is that clients appreciate how things have changed in just over 12 months; particularly in terms of how they hope to communicate with their customers. This is also when the notion of service-focused content comes into play.
As you might have already guessed, service-focused content intends to directly address the needs of a specific audience. Some companies have even done away with traditional forms of advertising in order to address the situation at hand, illustrating that they are well aware of the current challenges. This is an excellent way to reinforce brand loyalty over time. Thus, it is not unreasonable to expect rather straightforward and to-the-point order briefs that are primarily concerned with developing an innate rapport with the reader. This will require a targeted and client-centred approach in order to satisfy such understandable requirements.
More Challenging Workloads
One of the reasons why Textbroker has gained such a positive reputation over the years stems from the talents of its writers. When the going gets tough, the tough get going. In the digital domain, this maxim can be translated into the ability to go above and beyond what would otherwise be expected from a generic content mill. It should come as no great surprise that the demands placed upon top-tier authors could very well increase in the coming months. This is why it is crucial to display and emulate a handful of core competencies including:
Dependability
Clarity
Flexibility
Punctuality
Textbroker writers who are capable of meeting stringent deadlines without sacrificing quality are likely to enjoy a productive career; particularly those who already possess a strong client base. As more customers are coming to rely upon the digital domain in order to address their marketing requirements, it is only logical to assume that they will flock to writers who exhibit a talent for the written word.
Leveraging the Power of Creative Potential
This subtitle may appear to be nothing more than a nebulous catchphrase used by so-called content marketing gurus, and yet, its merits cannot be denied. Let's remember that the average consumer has been forced to spend a great deal of time at home due to COVID restrictions. As a result, they devote much more energy to browsing the Internet in search of products and services. Businesses are naturally looking to capitalise upon such a profitable marketing opportunity. One of the best ways to achieve this is to embrace a proactive sense of engagement.
How might this be translated into Open, Direct and TeamOrders? First and foremost, it is likely that customers will be looking to branch out into new topics that are related to what their businesses have to offer. Common examples include a Netflix series entitled "Wanna Talk About It?" which focused upon pandemic self-care and do-it-yourself ventilation sessions targeting medical staff offered by Harvard University. Could these approaches translate into the world of content creation?
Perhaps the most likely scenario is to encounter clients who wish to speak directly with their audience as opposed to offering nothing more than rather bland facts and static product descriptions. They have come to realise that active engagement is the best way to foster a sense of longitudinal loyalty. So, do not be surprised if future order parameters stress the need to develop a more organic "flow" to the material itself.
Time-Sensitive Orders
I have been a Textbroker author for nearly ten years and during this time, I have had the privilege to witness some significant changes. One interesting observation involves the length of time that is provided to complete an order. Clients who used to allocate between five and seven days now require a project within 24 or 48 hours. Why is this the case?
Simply stated, we could very well be witnessing a veritable content "gold rush" within the digital community. Customers are now coming to appreciate the power of the virtual domain, and understandably, they wish to remain one step ahead of the competition. This is when the power of efficiency comes into play. Writers who are able to curate quality material within a short period of time are likely to enjoy more Direct Orders and therefore, substantial workloads.
However, note that the term "curate" was used as opposed to a phrase such as "churn out". There is a massive difference between quality and quantity in this day and age. Writers must be able to pace themselves in order to find a happy medium between productivity and slapdash efforts. They otherwise risk losing a potentially loyal client.
Curtailed Budgets
The UK government launched the COVID-19 Business Loan Scheme as far back as 27 May 2020. This is a clear indication that many enterprises are struggling, particularly newer ventures that might not have the capital to supersede a volatile economic climate. It just so happens that many Textbroker clients can be classified as SMEs.
A bit of latitude may therefore be required when dealing with DirectOrder clients. The simple fact of the matter is that they might not have the same amount of liquid capital as in the past. Writers should therefore embrace a more ameliorating approach when negotiating the price of a specific article. This will still depend upon the type of content requested and the amount of time needed to complete the order. It is nonetheless wise to adopt a more flexible mindset at the present. Customers who are offered such fiscal leeway will undoubtedly remain loyal over time; enabling you to increase rates once life returns to normal and their fiscal hurdles have been overcome.
The Increased Prevalence of Social Media Content Marketing
Although this observation is not often stated, it is a well-known fact that the content marketing community has always been fragmented. Different businesses will leverage different channels in order to meet their unique needs while targeting a niche audience. While traditional forms of engagement (such as platform-based services) are still relevant, we are already witnessing the prevalence of social media and this is certainly nothing new.
Social media has represented a powerful means to foster end-user connections since portals such as Facebook and Twitter first entered into mainstream existence. The main difference is that the average consumer now relies upon these channels more than ever before thanks to the physical limitations caused by COVID-19. This why social media websites are predicted to become one of the most instrumental opportunities for growth between 2021 and 2024. Clients will therefore be placing a greater emphasis upon requesting material that is able to reverberate with their readers.
The notion of creating organic and user-oriented content should take centre stage in the coming months. This concept is certainly nothing new, and it has been analysed in previous blog posts. The main takeaway point is that customer-centric material will become preferable when compared to more static and "dry" content. Be sure to take this into account during the creation process and if there are any doubts, always speak directly with the customer in question.
Avoiding the Pitfalls of Fluff
"A drop of ink may make a million think."
– Lord Byron
Considering the fact that Lord Byron is one of the most respected writers of all time, this maxim warrants a fair amount of attention. However, we need to remember that there is a massive difference between getting a point across in a succinct fashion and filling a 500-word article with 350 words of digital "fluff".
In truth, every writer is prone to lean towards their superfluous side on occasion. There are indeed many times when this attribute is desirable. It is nonetheless true that fewer clients are willing to pay for such an approach, and this is the main reason why you might have noticed a decidedly Spartan undertone in terms of order instructions. Phrases such as "avoid fluff" are now commonplace.
Fluff can plague every author from time to time, yet getting to the point is now more important than ever before. Do not write simply to meet a word count or to fill in the blank spaces of your order screen. Create quality, actionable and insightful material. Clients will appreciate this mindset and the chances are high that they will come back to you for future orders.
Useful Strategies to Adopt Sooner as Opposed to Later
Up until now, this article has essentially highlighted what to expect in a post-COVID content community and some habits to avoid. So, what can you do to ensure that you meet and exceed the expectations of your clients? It is wise to examine a handful of specific strategies.
1. Appreciate Your Strengths and Weaknesses
Seek to further refine your writing talents. This is important, as you will be able to better appreciate which orders are within your range of skills as well as those to avoid. You can also use such an approach to further hone your skills once COVID is (hopefully) nothing more than a distant memory.
2. Set a Realistic Writing Schedule
As temporal demands can be challenging in these current times, never bite off more digital "meat" than you can chew. Establish a daily writing routine. Whether you have the capacity to produce 10,000 words of professional material or you prefer to complete a single order every day, personal comfort is key if you hope to meet the needs of the end user.
3. Develop a Rapport with the Client
Textbroker writers cannot divulge personal details due to their contractual obligations. However, there is nothing wrong with thanking a customer for a positive rating. You can also ask how a client (or business) has been coping with the current health situation in order to build a more in-depth relationship. This is an excellent way to foster loyalty over time. Furthermore, customers who identify with a writer on a personal level are more likely to request slight article changes via the Textbroker messaging service as opposed to asking for a full revision.
Look Past the Present and Plan For the Future
Without being overly flippant or optimistic in regards to the current scenario, it looks as if we are finally coming to grips with a serious global health crisis. Writers who are able to leverage the opportunities at their disposal should enjoy an unimagined level of professional success in the future. If you are looking to take your Textbroker presence to the next level, with the suggestions outlined above, even the loftiest of goals could soon become a tangible reality.
Want to improve your writing results? Sign up to take advantage of the experts!
Register for Free
About our author
Ron is a prolific author who regularly contributes to on-site blog posts. His passion for creativity combined with a client-centred approach has brought him a significant amount of success within this competitive marketplace. Writing for Textbroker since 2012, his hobbies include martial arts and bodybuilding.