Influence Marketing – Part 1
Influence Marketing is one of the hot topics in the online world. We're introducing to you today the first part in our series on this marketing strategy. In that all-too familiar battle for online users' attention, influence marketing can provide companies with a real edge.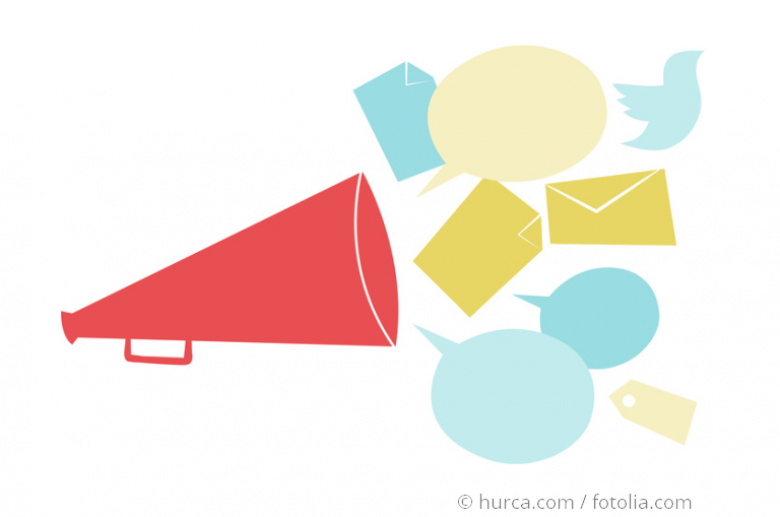 Influence Marketing
Influence Marketing is one of the hot topics in the online world. We're introducing to you today the first part in our series on this marketing strategy. In that all-too familiar battle for online users' attention, influence marketing can provide companies with a real edge.
Think about it: Johnny Walker organised a photo-journal trip to Scotland for well-known Instagrammers. Zalando features an influential blogger in their own collection.
The idea: A brand or business gains a very distinct kind of recommendation by associating themselves with a well-known figure or leading public opinion. Speaking highly for the business, it's this kind of association which can increase sales significantly.
It comes as no surprise, then, that many companies and businesses are on the lookout for those influential personalities, those opinion leaders; regardless of whether it's to launch a new product, improve a brand's presence, polish up the company's image or even just to share content.
Whilst lifestyle brands have already got this mastered, companies operating in other branches find this style of marketing incredibly challenging. Just how should you go about finding those influential names in your market? And what about contacting them? Should you be offering a service in return?
When is an Influencer an Influencer?
According to research by the software company Agure, (http://www.augure.com/wp-content/uploads/2014/02/Influencers-marketing-Report-2014-Augure.pdf), it's with some difficulty that companies identify the truly influential figures in their market area.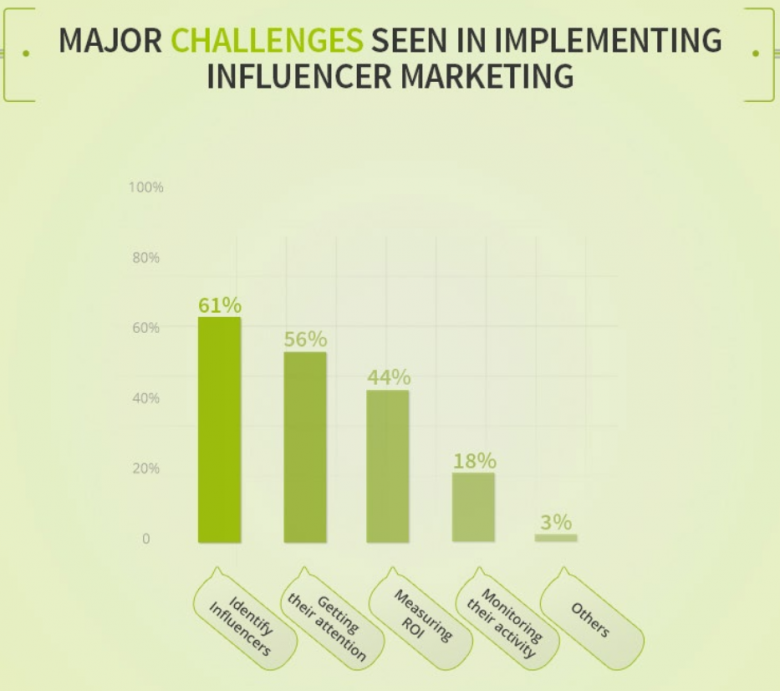 Source: The 2014 Influencer Marketing Status Report, Augure
First off, it's important to think about when an influencer is truly an influencer. It's not necessarily the number of fans or followers they have, rather it's much more about whose voice is heard most within the target group. Which matters are most important to your company and who are the experts on these topics? And, of course, who's connected with the influential figures you want to be in touch with?
Keep in mind the following criteria when it comes to hunting down those influential personalities:
Expert Status: Who is regarded as an expert on the company's main topics? Who speaks with authority in the market branch?
Activity: Which channels do they frequently and actively use?
Reach in the corresponding target group: Whether it's on blogs, Facebook, Twitter, Youtube or Instagramm, there are countless influential individuals to be found. Remember, though, that it's only those who have their own community you should consider as Influencers. It's the relevant contacts in the target groups that count.
Engagement and Interaction: Does their content get likes? Does it generate comments and retweets? Is it shared? Don't forget that interaction is an important indication for the connection between an influencer and their community. Not only that, but this interaction is useful for showing to what extent this influencer can summon up reactions on the necessary topics.
Useful Tools for Finding Influencers
You just can't beat a personal relationship – this is also true of Influence Marketing. You should include your non-virtual network of acquaintances in your search for suitable influencers, rather than just relying on tools.
That said, it's worth making us of the possibilities the Internet has to offer. These tools can provide some great starting points, support the qualitative research or even flag up new contacts you weren't even aware had potential.
Klout (klout.com): The Klout score represents the user's online influence. This tool reveals a score between 1 and 100 based on social media information, the number of friends, activities and interactions. Even if the meaning of the Klout score is debatable, it does certainly deliver clear information on how active someone is on social media platforms. It's useful to note that Bing, the search machine, displays Klout data to the right-hand side of the search results. It shows which people are of particular relevance and have a high Klout score on your search term.
Buzzsumo (buzzsumo.com): Buzzsumo analyses which kinds of content on a particular topic are frequently shared in social media. Not only that, but the tool also reveals the most important influencers for any given term and in this way, helps you identify those relevant multiplicators.
Socialmention (http://www.socialmention.com): This social media analysis tool shows in real time not only what's being talked about in social media, but also who the top-ten users for that keyword are. Socialmention bases its results on analyses from, among others, Twitter, Facebook and YouTube.
Twitter Tools
There are also diverse tools available for when it comes to trekking your way through the Twitter jungle to find those opinion leaders. Here is just a small selection:
Followerwonk (Followerwonk.com): Locates people with certain keywords in their Twitterprofile and ranks them according to their number of Tweets, Followers, as well as "social authority". As well as this, it's possible to compare different accounts, users and company profiles with one another, and compare their followers.
Twtrland (http://twtrland.com/): This tool enables its users to locate influencers throughout the entire world and manage relationships with them. Twtrland organises the influencers according to popularity, range and relevance, and also displays top content as well as information on their community.
Tweetreach (tweetreach.com):
How far do Tweets on a set topic or with a particular hashtag travel? Who are the topi contributors on a topic and which Tweets have been shared most often? Tweetreach has the answers to all of these questions. Apart from this, Tweetreach can identify Twitter Users who most frequently interact with a brand.
Blogger Tools
Of course, many important influencers blog. If you're looking for a suitable Blogger to work with you and your company, there are a few tools to help categorise your options:
Twingly (twingly.com): This Blog Searchengine can locate blogs on any random keywords. Twingly searches over 12 million blogs in 30 languages, and even organises them according to Influencer rank.
10 000 flies.de (http://www.10000flies.de): This German daily ranking site shows which articles on news websites, subject media and blogs are enjoying particular success in social media too. This information shows you which topics users are currently engaged with as well as indicating a few blogs you might not have heard of before.
We hope you find these tools useful. Check out part two, coming soon, for useful information on how to get in touch with the influential personalities you need.