Why Link Building is an Important Tool Within Your Content Creation Arsenal
Exposure is the name of the game in terms of content marketing. There are many ways in which this can be accomplished. The appropriate use of keywords, social media interactions and mobile-responsive website design are a handful of examples. However, the concept of link building is often overlooked due to the fact that many do not appreciate its full importance. If you wish to increase inbound traffic, or should you hope to reach a larger audience, building backlinks is a critical step along the way. What is link building? What impacts will it have upon your marketing strategy? Are there any professional suggestions to keep in mind? Each of these questions deserves a more in-depth explanation.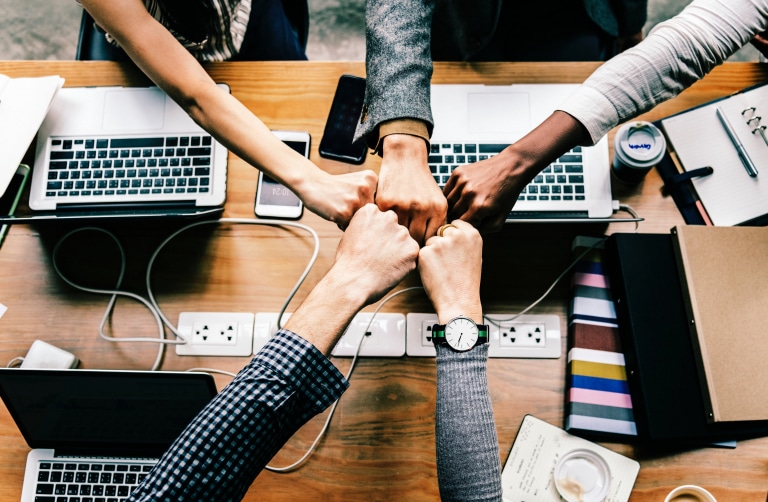 Link Building 101: Appreciating the Basics
The definition of link building is rather straightforward. It is simply the means by which you can increase the number of quality inbound hits to your website via hyperlinks. In other words, different external sites will link back to your own. There are two main benefits associated with this method:
The website will gain more online exposure.
The individual pages will rank higher on the Google search engine results page (SERP).
The overlords at Google have confirmed these observations by stating that:
"In general, webmasters can improve the rank of their sites by increasing the number of high-quality sites that link to their pages."
However, we should also place an added emphasis upon "high-quality sites" in this context, as simply churning out a massive number of links is not necessarily the best practice. This is why it is important to appreciate how you can obtain authoritative backlinks so that the site itself appears more trustworthy and transparent.
The Right and Wrong Ways to Obtain Links
The process of building links can be segmented into two discrete categories: white-hat techniques and black-hat strategies. White-hat approaches will often include actions such as:
The curation of targeted and unique content.
Marketing this content to a relevant online audience.
Building an interactive community that is more likely to interact with the material being posted and/or promoted.
The main takeaway point here is that the strategies mentioned above are more likely to be associated with quality external links; reflecting back positively upon your website. Examples of black-hat practices include:
Redirecting visitors to blind or irrelevant links.
"Cloaking" a page so that the content displayed to search engines is not the same as that shown to users.
Creating hidden text and links within a page that are invisible to visitors but that will display to search engines.
Although these might seem like handy tricks of the trade, the fact of the matter is that they are shunned by Google and they could even cause your site to be pulled from the search engine results page as a penalty. It is therefore much better to embrace the organic approaches mentioned within the white-hat section.
Birds of a (Digital) Feather Flock Together
Relevance is key in regards to link building, and for good reason. It only makes sense that websites associated with a specific industry or niche market will tend to be connected by a higher number of links. After all, would you advertise a tree cutting service on a website devoted to the preservation of our forests? The advertising agency WordStream points out that linking to and from friends or partners will help to create links of higher value when compared to random hyperlinks. This also provides you with an organic and transparent edge that is viewed favourably by Google. Not only can this lead to increased website traffic, but your SERP rankings will likewise benefit as a direct result.
Returning to the Experience of the End User
Up until this point, we have described link building in a rather technical matter. It is nonetheless wise to point out that your ultimate goal is to enhance the experience of the end-user by creating quality and relevant content. Not only will this add value to what it is that you happen to be offering, but visitors are more likely to recommend your website to their friends and contacts. Such publicity can prove to be a precious resource within the increasingly competitive online community.
As the online marketing portal SEO-Hacker highlights, quality will always trump quantity in terms of link building. This is why you need to pay particular attention to the types of hyperlinks chosen as well as their relevance to your website. The good news is that while such efforts may prove to be initially challenging, they also tend to be self-propagating in terms of future results. After all, a chain is only a strong as its weakest "link".
About our author
Ron first arrived in Barcelona, Spain in 2007. Although initially pursuing a career in wealth management and finance, he learned that the content writing community provided the highest level of personal satisfaction while still being able to personally help clients. He has been a full-time professional writer since 2011. Some of his other interests include martial arts and bodybuilding.