Tips and Tricks: Make the Most of Your Blog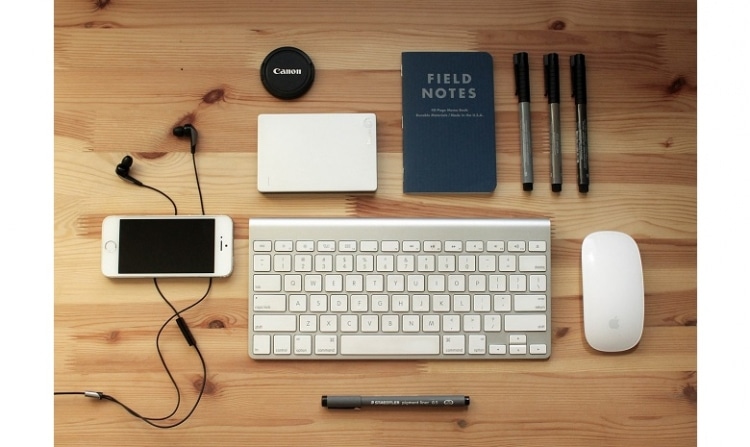 People decide to create a blog for a host of different reasons. For some, it is based on a desire to help people, or establish their own expertise, while for others, it is a hobby or a labour of love. Nevertheless, in many cases, the biggest motivation is to promote a website or business. Indeed, blog marketing can be highly effective for this, helping to increase traffic, enhance an SEO strategy and provide material to share on social media platforms.
However, if you want to optimise your blog and truly maximise its potential as a marketing asset, there are certain practices you should employ, and various other things you should steer clear of. In this post, we take a closer look at some of the best tips and tricks for ensuring you get the absolute most out of your blog.
Using the Right Tools
The first step towards being able to create a blog that achieves your objectives is to make sure you are using the right tools. There are a wide range of tools out there to assist you with all aspects of your blog, from analysing current performance statistics, through to choosing titles for blog posts.
At the beginning, it is vital that you select the right blogging software or platform. Popular examples include WordPress.org, WordPress.com, Blogger, Tumblr, Wix and Squarespace, and the option you choose may depend on the type of blog you are creating. WordPress.org is the most popular software option, while WordPress.com is the most popular blog hosting platform. Wix is more of a website building platform, but it includes a Wix Blog App.
Tumblr is a slightly different option, which tends to be geared towards a younger audience. It is a micro-blogging platform, with strong social media integration, and is especially useful if you intend to post lots of image, video or audio content, but is less frequently used as a business marketing blog platform.
Google Analytics is one of the most widely utilised tools for assessing site performance, while Google Keyword Planner is an SEO tool, which will help you to identify valuable keywords to include within your written content, in order to boost search engine rankings. BuzzSumo can help you to see other blog posts with your chosen keywords, for inspiration, while Portent's Title Generator can be useful if you need ideas for a new blog post title.
Formatting Your Blog
While the precise format of each of your blog posts will largely depend on the nature of the content, there are some common best practices that should be applied to the vast majority, if not all posts you add to your blog. Ultimately, these formatting tips are intended to make your blog as user-friendly as possible.
In particular, you should try to:
Divide written content into paragraphs;
Keep your paragraphs relatively short;
Use headings to introduce new ideas;
Include images, graphs and other visual elements;
Use a font that is appropriate and easy to read.
Dividing written content up makes it less daunting and easier for readers to digest, while images can be used to add additional value to a post. In most instances, a serious marketing blog should use a professional-looking font, which is clear, easy to read and in a colour that stands out from the background. If your blog includes posts on a wide range of topics, try to use tags so that readers can easily find similar content.
Posting Schedule
In addition to formatting your blog correctly, it is important that you add new blog posts regularly, in order to ensure visitors keep coming back, and to maximise this, it can be beneficial to maintain a posting schedule. At its most basic, this means trying to maintain a basic level of consistency with regards to how often you add new blog posts, so that you are not going weeks at a time without new content.
To take this concept to the next level, however, you might opt to add new posts on the same days each week, sticking to a more rigid schedule. The key benefit of this is that readers will know when to expect new content and you can potentially create a strong core audience that you can then build upon as your blog grows.
Regardless of the exact scheduling strategy you opt for, it is important that you maintain at least some degree of consistency. Try to avoid situations where you post multiple blog posts at once, and then post nothing for several days. If you are outsourcing your blog content and receive multiple posts at once, prioritise the posts that are time-critical and hold some of the others back, so that you are adding a steady stream of content.
Promotion and SEO
Finally, you need to give consideration to how you will promote your blog, in order to attract readers. Many people opt to create a blog as part of a search marketing strategy, and blogs can be highly effective in terms of improving visibility on search engine results pages, as long as the right SEO steps are taken.
Spend time researching high-value keywords and then make use of those keywords in your blog posts. Modern search engines like Google have been set up with algorithms that penalise 'keyword stuffing' however, so try to ensure you are including the keywords in a natural way, which does not detract from the overall quality of the blog post. Remember, your blog posts still need to be aimed towards human readers, rather than Google's crawlers.
Aside from including keywords in the main body of text, you can also enhance your SEO by including keywords within headings, titles, image tags and the URL. Again, exercise some caution and do not over-do it.
One additional practice related to SEO is to make intelligent use of hyper-links. Try to include a mixture of links to internal sources, such as other pages on your website, and external sources, such as other websites, articles or blog posts. Focus on high-authority sources, as these will provide the greatest boost to your search marketing efforts. Attempt to create content that other bloggers will want to link to as well.
Away from SEO, you should look to promote your blog, and individual blog posts, across as many different channels as possible. Use social media platforms like Facebook and Twitter to share your posts, and include social media buttons on the blog itself, so that other people can share your content easily. Furthermore, you should look to promote your blog on your main website, through email newsletters and on promotional literature.