How to Create Captivating Content for a LinkedIn Audience
We are all aware that leveraging the power of social media channels is an excellent way to build your online clout and to reach a much wider target audience. While many articles focus around the breadth of sites such as Facebook and Twitter, relatively few address the scope of LinkedIn. However, the numbers do not lie. Were you aware that there are now more than 575 million registered users who access their profiles on a regular basis? LinkedIn therefore represents an extremely valuable resource to build strong professional connections. This will often involve creating and posting updated content on a regular basis.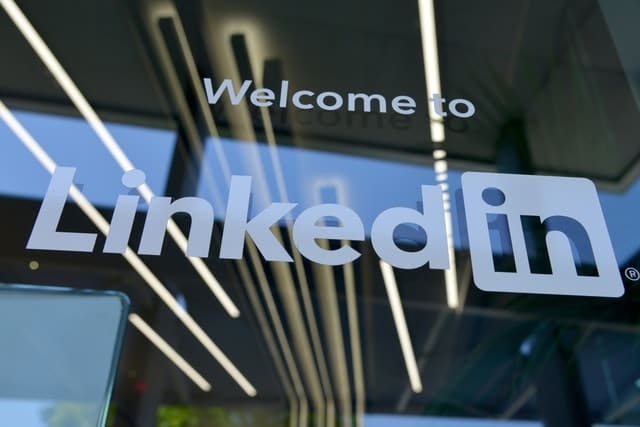 There are still a handful of differences in regards to content creation when dealing with the LinkedIn community, as users tend to expect a certain level of expertise. Authoritative material will resonate much more with your audience base, and therefore, it is likely to offer you even more targeted exposure. This brings us to the crux of the article. What are some useful tips and recommendations if you are looking to curate content that rises head and shoulders above more generic posts? Let's take a look at ten powerful takeaway suggestions which should always be implemented.
1. Segmenting Your Audience
This first step may appear to be similar to the approaches taken within other social media circles, and yet, there is one key difference. LinkedIn is generally utilised by professionals as opposed to average members simply looking to make friends. This is why its users can be broken down into three main categories:
Professionals from a more generic perspective.
Individuals with roles similar to yourself.
Potential customers.
If you are creating content intended to target general professionals, it is best to keep the material straightforward and to the point. Examples may include how-to guides, short industry-related stories and career tips.
Should you instead wish to connect with like-minded professionals, the content itself will need to be much more polished. After all, the chances are high that this audience already possesses a familiarity with the "broader strokes" associated with a specific industry. It is, therefore, wise to create material that provides a solution to a certain problem or concern.
Assuming that you hope to resonate with those who may eventually be converted into customers, the text should be engaging while still subtly linking to what it is that your business has to offer. Let us imagine that you are involved in the skincare industry. In this case, you could create a post citing a recent study that stressed the negative effects of dry skin. You may then choose to highlight how your specific product can provide visible solutions. When we consider the fact that LinkedIn is up to 277 per cent more effective at generating leads when compared to Twitter and Facebook, the importance of active engagement becomes clear.
2. Embrace the Concept of Storytelling
One common mistake associated with innumerable LinkedIn posts is that they are often dry and utilitarian in nature. In other words, they appear to be focused more upon SEO requirements and statistics than actually speaking to the reader in question. Users who visit their LinkedIn profiles are generally doing so for a few reasons:
To review any updates they may have received by email.
To establish additional online connections.
To remain abreast with the latest and industry information.
The third reason mentioned above provides you with a unique opportunity if you are able to grab and hold the attention of the reader. One excellent strategy is to tell stories about your own professional experiences (both positive and negative). This will help to establish a sense of rapport with the reader, and as a result, they are more likely to continue reading. Furthermore, it has been shown that individuals are often keen to empathise with stories highlighting mistakes or failures; particularly if they are subsequently overcome.
If you are able to balance the fine line between dramatic storytelling and creating quality content, the chances are high that you will develop a strong following over time.
3. Be Consistent With Your Posts
This next recommendation can be applied to all social media circles. Regularly updated profiles are viewed more favourably by online search engines, and therefore, your SERP rankings will rise over time. Consistency is also important in terms of your audience base. Regular posts illustrate that you always have some type of insight to share with others. This will enable you to appear as an industry expert; once again providing an authoritative edge that attracts readers.
However, do not confuse consistent LinkedIn posts with an inundation of spurious or nebulous content. No one likes to be bombarded with constant LinkedIn updates, as these can begin to take on the role of spam. Ideally, try to create new and engaging posts between two and three times a week. If you have no new material to convey, it is always possible to highlight previous articles that were featured in your news feed.
4. Never Miss an Opportunity to Connect with Others
Professional networking is obviously one of the paramount strengths attributed to the LinkedIn community. This is why it is always important to search for additional connections that may have been glossed over in the past. Keep in mind that we are also referring to second- and third-degree users who may be related to your existing followers.
There is also nothing wrong with subscribing to the most well-known LinkedIn "movers and shakers", as you can always learn something by examining the top professional profiles. Analyse their content and what it entails. What tone of voice is used, how many replies has it received, and how many times has it been shared? If you are able to glean even a modicum of inspiration from others, you are well on your way to success.
5. The Role of Content Collaboration
We are already aware that LinkedIn is an excellent site for professional networking and sharing useful information. However, these are not the only options at your disposal if you wish to create stellar content. Another opportunity to embrace involves direct collaboration.
The main intention here is to leverage the ability to work together with other industry experts. Not only will this provide your material with more online clout, but it can also enable you to reach the audiences associated with these collaborators (second- and third-degree contacts). These individuals will therefore have the ability to appreciate what it is that you have to say and in turn, to follow your future updates. This is another efficient way to gain further connections and to ascend within the digital LinkedIn hierarchy.
6. Compliment Your Content with Images
Much like other social media portals, LinkedIn provides recommendations in regards to the optimal length of an article. This roughly equates to 3,000 characters (500 words). While brevity is the soul of wit, such limitations may be challenging if you are explaining a novel or complicated subject. One way to overcome this potential stumbling block is to employ images which can be used to complement the material. Infographics are a common example.
However, imagery is also very important in terms of visual appeal. A picture is a great way to break up a lengthy article, and it will also cause the reader to become more interested in what it is that you have to say. However, avoid using stock photos. These will only serve to cheapen what could have otherwise been an engaging article.
7. The Power of Statistical Selling Points
Research and credibility play critical roles within the LinkedIn community. Unlike some other social media portals which can often thrive upon the spread of misinformation (think of the recent "evidence" surrounding COVID-19 conspiracy theories), professional LinkedIn users want to be presented with solid evidence to back up your claims, opinions or suggestions.
Of course, this will naturally depend upon your profession and the content itself. While you will not need to cite an authoritative source when noting that excessive exposure to the sun can cause cancer, you should embed supporting evidence if you intend to promote the benefits of a specific ingredient within your branded sunblock cream. Officially recognised infographics can come in handy, as they will also satisfy the recommendations mentioned in the previous section. Some other options to consider include:
White papers
Supporting professional articles
Case studies
Embedding hyperlinks within your content will illustrate that you have done your research and just as importantly, these links can help to increase your online exposure.
8. Hefty Headlines
Any SEO expert will tout the benefits of creating a catchy and memorable headline for your article. However, the power of a well-written title goes far beyond algorithmic clarity. Marketing guru David Ogilvy hit the nail on the head when he observed that:
"On the average, five times as many people read the headline as read the body copy. When you have written your headline, you have spent eighty cents out of your dollar."
Interestingly enough, this rather broad claim seems to have been justified. There are several words and phrases which can be used to generate interest and to drive inbound traffic to what it is that you wish to express. Here are some examples based upon the number of shares received:
Headlines with "habits" received 1,196 shares.
Titles with the word "mistakes" within the text garnered 556 shares.
Some phrases can also be used to attract attention. The top suggestions are "The Future of…", "How to…", "Why You Should…", and "You Need to…"
So, we can once again see that headlines associated with solving a specific problem or centred around providing advice will stand out from more generic and dull titles.
9. Always Include a Call to Action
Social media content is meant to engage as opposed to remain passive. This is why any well-written article will need to be complemented by a strong call to action. The CTA will primarily depend upon your ultimate goal. What actions do you want to readers to take? Are you encouraging visits to your standalone website? Do you want them to sign up for a mailing list? Perhaps you might only wish them to subscribe to your page in order to present them with more content in the future. Base your CTA around these and similar objectives.
10. Catchy, Relevant and Current Keywords
Of course, we finally have to mention the fact that traditional SEO techniques still hold a great deal of clout within the LinkedIn community. Always be sure to perform plenty of keyword research in advance. This is pivotal if you hope to create content that resonates with the reader as well as with search engines. There are many tools which can be used to expedite the process. Some of the best include SEMrush, Soovle, Ahrefs Keyword Explorer, and Google Search Console.
Depending upon how you approach content creation, LinkedIn can represent your best friend or your worst enemy. This is also why partnering with the professionals at Textbroker is a wise choice. We are well aware of the current industry standards, and as a result, you will be one step closer to achieving even the loftiest of goals.
About our author
Ron first arrived in Barcelona, Spain in 2007. Although initially pursuing a career in wealth management and finance, he learned that the content writing community provided the highest level of personal satisfaction while still being able to personally help clients. He has been a full-time professional writer since 2011. Some of his other interests include martial arts and bodybuilding.