Textbroker: How to Get the Most From a Content Company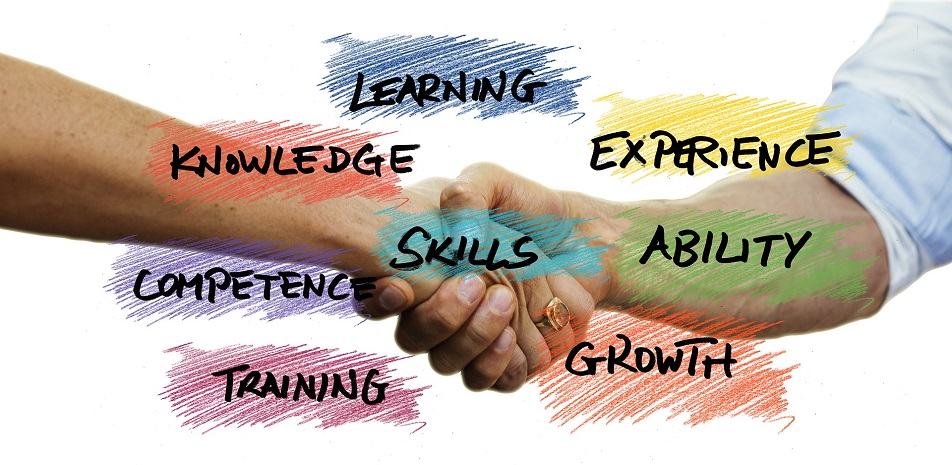 For website owners and marketing professionals, a content company like Textbroker can serve as the ideal place to find quality writers, who will create content at affordable prices. Textbroker provides you with access to thousands of authors from around the world, making it an extremely useful platform, regardless of whether you need to make a bulk order, require a steady stream of content, or would like a one-off text.
With that being said, there are some best practices that you should follow, in order to get the absolute most from a content company and ensure the content you receive meets or exceeds your expectations. In this blog post, we will take a look at some practical tips to ensure your Textbroker experience is a positive one.
Finding the Right Author(s)
The first step towards getting the most from a content company like Textbroker is to find the right author, and there are a number of different potential approaches to this. The most basic approach is to place an Open Order, which can be accepted by any author using the Textbroker service, and this is a viable approach for most needs.
One of the key benefits of the Open Order approach is that, by offering the order to all authors, it is likely to be picked up and completed quickly. However, the trade-off is that you do not get to choose the specific author.
The main alternative is to use the Direct Order system to place an order with a specific author. The key benefit to this method is that you can use the service to search for writers who match your own criteria. For example, you may be looking for an author with expertise and experience writing about a specific topic, or you may find an author who has a writing sample on their profile which matches up with your needs and expectations.
If you are in a position where you need to order many different pieces of content at the same time, but still want control over the process, you might instead opt to make a Team Order. This will allow you to invite specific authors to join your team, where they will then be able to find and accept the orders they wish to write.
The best option will depend on your needs, your budget and the nature of the work required. Open Orders tend to be the most cost-effective solution, but are the option that provides the least control. Direct Orders offer much more control, but the price is set by the author, rather than by Textbroker, which can make it more expensive. With that said, you can easily seek out writers who charge a rate that matches your budget.
Creating High-Quality Instructions
The instructions or briefing that you provide can have a huge bearing on the quality of content you receive back, as well as the way in which it is written. For this reason, it is imperative that you create high-quality instructions, which convey all of the information authors need and make your own requirements clear. As a general rule, the more information you provide in your brief, the better the end result will be.
In particular, you need to explain the following:
The type of text you need (i.e. blog post, article, press release);
A description of the content and the topics you want to be covered;
The target audience for the text, and where it will be published;
Information about the layout or structure you would like;
The tone, level of formality and point of view you want the text written from;
Any SEO or keyword requirements you have.
However, there is a balancing act involved. While your instructions need to convey lots of information, you should also try to keep that information as concise as possible. If your instructions are too long, they may put some writers off, as they will feel overwhelmed and seek out less demanding orders instead.
Developing Direct Order Relationships
If you are going to use a content company like Textbroker on a regular basis, as part of an on-going strategy, it is likely to be beneficial to form relationships with specific authors, who you know you can rely on to produce the kind of content you need. Doing so will allow for a greater level of consistency in terms of quality and style.
The best way to do this is to seek out specific authors, or authors who have written for you in the past through the Open Orders system, and use the message system to form a relationship with them. Ask them if they would be willing to write for you over the longer term and explain what you like about their writing.
Send 'Thank you' messages to them when they write high-quality content, especially if you feel they have gone the extra mile. You can also use the client ratings system to leave them a review. Taking the small amount of time to do these things can help to establish a more solid, mutually beneficial relationship.
Using the Revisions System
Aside from the steps outlined above, one of the best ways to ensure you get the most out of your experience with a content company is to make judicious use of the revisions system, so that you actually receive content that meets your requirements and expectations. You do not need to simply accept sub-par content, content which does not live up to your expectations, or content which does not match the instructions you provided.
Similarly, it is perfectly reasonable to ask for revisions if there are small spelling or grammatical issues. You might also want a section to be re-worded, or a point to be argued or expressed in a different way. When requesting revisions, try to explain what the issues are as clearly as possible and encourage the writer to make the changes.
If the content you have received is mostly good, but you need some small alterations, express this by thanking the author for their work, before explaining the small changes you would like. If the problems are much bigger, explain this too and make it clear that you will require a substantial improvement before accepting the text.
Making Intelligent Use of Bonuses
Finally, Textbroker includes a built-in 'bonuses' feature, which allows you to send a bonus payment to authors if you are particularly impressed by the content they produce. While you are under no obligation to pay bonuses, when used strategically this feature can help to motivate writers and improve relationships.
The best way to make use of bonuses is to only pay them out when you receive content from an author that is especially high in quality. This will then establish the fact that you are willing to pay bonuses, but will also establish a benchmark in terms of the quality that is needed for an author to receive a bonus payment.
In addition to helping to motivate authors to always do their best work, bonus payments can also encourage writers to prioritise your orders over other orders they may have received. Try to avoid falling into the trap of paying bonuses even when the content does not live up to your expectations, however. It can also be a good idea to message the author and let them know exactly why you have decided to give them a bonus.