How to Hire a Content Creation Agency
How would you define the term "content creation"? Most website owners cite the curation of relevant and enticing written material that "hooks" the reader. While this is undoubtedly true, there are other elements to consider. For example, content is no longer focused solely upon the written word. It involves search engine optimisation (SEO), images, reliable hyperlinks, calls to action, and even embedded videos.
In other words, any website that hopes to rise to the next level will need to embrace a more well-rounded approach. The only issue here is that relatively few business owners possess the time and resources that are required. This is why leveraging the experience of a content creation agency could represent one of the best decisions that you have ever made.
Have you dealt with such a firm in the past? Perhaps you are instead hoping to supercharge your ongoing marketing efforts. Alternatively, you might have been frustrated with the results associated with previous "cookie-cutter" solutions. Regardless of your situation, content creation services could very well represent the final piece of the puzzle.

What is a content creation agency?
It is first wise to take a quick look at the fundamentals of a typical content creation agency. In other words, what are some of its core competencies? One primary intention is to provide strategic guidance during the development and implementation of a marketing campaign. This can include one-off consultations, analytics and a good deal of research. However, a third-party text agency will also embrace a more "hands-on" approach that can include tangible actions such as:
The creation of written content (such as website posts and blog articles).
Ensuring that the appropriate HTML is employed (avoiding technical SEO problems).
Inbound and outbound links.
The curation of white papers, email campaigns and newsletters.
Of course, the exact type of content advertising will also be moulded around your unique requirements.

Reasons to hire a content creation agency
Copyrighting agencies and content curation specialists are known for their proactive stances. As Google now places a massive amount of importance upon fresh material, regular updates enable you to obtain the online exposure that you have been looking for. Not only can this result in higher SERP (search engine results page) rankings, but visitors will remain engaged for longer periods of time. This ultimately helps to increase conversion rates and your overall return on investment. What other benefits can you leverage?
1. Proactive as opposed to reactive
Content creation involves remaining one step ahead of the competition. After all, consumer tastes change on a regular basis. Keywords that might have been relevant yesterday could be outdated tomorrow. It can be nearly impossible to keep track of these factors if you rely upon the use of traditional in-house strategies. Content creation specialists will therefore help to ensure that your efforts are focused in the right direction. This tailor-made approach guarantees that the most logical solutions are delivered at the appropriate times, helping to take any guesswork out of the equation.
2. Customised approaches and a personal touch
One common mistake to make involves the assumption that content creation is merely a principle. If this were the case, the rules themselves would rarely change. Your goals could be accomplished with nothing more than an automated template and a handful of clever algorithms. Needless to say, we live within a far more dynamic digital environment.
Strategies must be based on the needs of the business in question as opposed to simply following a set of predetermined rules. This involves developing a personalised rapport between the content creation specialist and the customer. Otherwise, even the most well-intentioned efforts are likely to fall upon deaf ears. Modern services will therefore adopt customised solutions in accordance with your short- and long-term goals.
3. Flexibility as opposed to stagnation
Content creation services are scalable in nature. This actually makes perfect sense when we recall that the needs of your business are likely to change over time. Here are some of the many situations which can be addressed by a professional third-party provider:
Introducing new products and/or services to your customers.
Identifying potentially fruitful demographics.
Creating new written material based around a fluid schedule.
Writing multiple types of advertising texts in order to appreciate which one(s) resonate the most with your audience.
An example will help to reinforce the points mentioned above. Let's assume that your online business specialises in the production of transistors. Although it initially served the greater London area, ongoing operations have recently expanded into the Asian marketplace.
Foreign language proofreading services, identifying regionally specific keywords and grappling with overlapping publication schedules are only three potential stumbling blocks to highlight. Thanks to the malleable nature of a content creation agency, these and similar issues can be addressed and overcome.

How to select the best content creation agency for your needs
Understanding why you need a content creation agency should now be clear if you hope to take full advantage of the current marketplace. Still, knowing how to select the appropriate firm might be an elusive concept. What metrics are important to consider? Are there any hallmarks which serve to define a reputable and results-oriented firm?
1. An industry-leading reputation
Similar to any product, not all content creation services have been created equally. Each one will nonetheless claim that it is the best at what it does. This is the first practical hurdle which needs to be clarified. Look for a firm that is able to provide irrefutable proof that its talents supersede the masses. We are not only referring to catchy tag lines and a well-designed website in this respect. Attempt to answer each of these questions:
How long has the agency been in existence?
Has it won any awards or accolades related to content creation or online SEO?
Were previous clients happy with the results?
Simply claiming to be the "best of the best" holds little value within the rather nebulous world of online marketing. Seek concrete evidence, and as the saying goes, the truth will set you free.
2. Consider the services provided
Some content creation firms focus on a specific niche area (such as white papers or social media posts). Others have experience with the more technical subject matters. Once again, you will need to take the scope of your ongoing and future operations into account. It is crucial that the material created is able to match the voice of your brand while still providing insightful information to the end-user. Speak with a customer service representative to better appreciate if their knowledge base coincides with your goals.
3. What types of metrics does the text agency track?
There are several factors which companies will use to gauge their overall success within the digital community. You might also have specific areas that require a bit of tender loving care. In this case, make certain that the agency in question is capable of accommodating user-defined benchmarks such as:
SERP rankings
Increasing inbound traffic
Targeting new subscribers
Improving conversion rates
Embedding high-quality links to develop an authoritative edge
Of course, you will first need to clarify those variables that are the most important. It will then be much easier to determine if the services resonate with your objectives.

4. Become acquainted with in-house specialists
Fostering any type of strong business relationship will be nearly impossible if a sense of mutual rapport is not present. This is even more pertinent in terms of content creation, as insight and talent only go so far. Furthermore, even the most prolific professionals are not mindreaders! Find a firm that is willing to develop transparent connections with all of its clients. Here are some questions to ask:
Who will be creating the material?
What type of experience does he or she possess?
Is it possible to choose from a pool of authors based on their individual talents and/or knowledge base?
Will you be provided with a dedicated customer support specialist?
Although many believe that smaller agencies are likely to offer more customised solutions, they might not possess the resources needed when dealing with challenging and time-sensitive projects. This is when Textbroker is able to provide the best of both worlds.

Why choose Textbroker for your content creation requirements?
What are some of the reasons why Textbroker has continued to break the content creation mould from as far back as 2007? There is no single answer to this question. Some clients will cite our ability to embrace long-term professional relationships. Others are more focused on quick and reliable turnaround times. Customers will also note our ability to address a nearly limitless number of topics with the same sense of acumen and transparency.
We feel that our portal represents much more than a means to order well-written content. Our team firmly believes that providing clients with industry-specific information and advice will help them define what it is that they are trying to achieve. From regularly updated expert tips to blog posts, hands-on tutorials and helpful videos, as a global content creation agency, we supply insightful solutions when the time is right.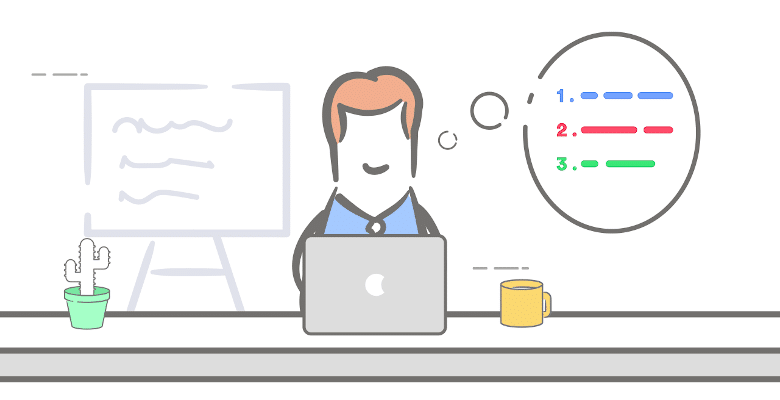 Content creation agencies FAQ
What is content creation?
Content creation involves the ability to curate high-quality written and digital material. This subject matter can then be used to attract new customers, cement brand loyalty, augment search engine rankings, and guarantee a healthy return on investment.
Why hire a content creation agency?
Content creation agencies are capable of bridging the gap between what you desire and what you are capable of achieving with in-house methods. These third-party firms are highly skilled, dedicated to producing work of the highest calibre and capable of tackling even the most challenging of projects.
How much will a content creation agency charge?
The cost of creating new content will be determined by factors such as the length of the article, the type of material, the amount of research that needs to be performed, and when it must be completed. This is why it is always best to speak with one of our team to better appreciate your options.